YPASM Research Grant
---
Introduction
Yayasan Penyelidikan Antartika Sultan Mizan (YPASM) Research Grant is awarded to encourage local researchers to undertake research in polar science.The research grant will partially support the cost of research in polar sciences and policy by providing fund for the purpose of research, capacity building or joint fieldwork in the polar region or in established polar laboratories.
Objectives
Yayasan Penyelidikan Antartika Sultan Mizan Research Grant was established to:
Promote and support scientific research in polar regions;

Foster research activities that create broader beneficial impacts to the YPASM, nation and mankind; and

Nurture and develop local expertise and human capital in polar research;

Promote good governance of Polar Regions.
Research Priority Areas
All science and policy research related to the Polar Regions in the field of biology, ecology, geology, oceanography, glaciology and atmospheric science.
Eligibility Criteria
Projects must be related to scientific research h in polar regions;

Applicants must possess a PhD in any field of science & technology;

Applicants must have at least 3 years' experience in related field/ programme/research project; and

Application is open to Malaysian researchers from universities participating in YPASM Smart Partnership initiative only (UM, UiTM, USM, UMS, UPM, UKM, UMT and IMU).

Projects are encouraged to involve a minimum of two (2) local or international institutions. Letter of Agreement between collaborating institutions must accompany the application, clearly stating the respective scope of work and IP agreement and ownership.
Quantum and Duration Of Research Grant
 The quantum and duration of Yayasan Penyelidikan Antartika Sultan Mizan (YPASM) Research Grant will be based on merit of each application, and not exceeding 36 months with a total maximum allocation of RM150, 000.00.
Scope of Expenditure
The research grant can be utilized for the following categories:
1.Wages and Allowances for Temporary and Contract Personnel
Includes wages and allowances for temporary and contract personnel who are directly engaged in the project. Up to two (2) temporary or contract personnel will be funded for each project.

The maximum wages/allowances for temporary or contract personnel are up to RM 1,800.00 per month/per head.
2.Travel and Transportation
Includes travel and transportation expenses for domestic and overseas trip directly related to the project. Overseas trips must meet the following criteria;
Only oral presentation at conferences or seminars on the findings of the project;

When domestic facilities and expertise are inadequate to conduct a portion of the research. However, the venue must be suitable in terms of facilities, expertise and technology transfer;

The project leader or collaborator or team member is only allowed to go once for the duration of the project; Travel is limited economy class using the shortest direct routes be either MAS or Air Asia except under extenuating circumstances;

The project leader or collaborator needs to send an application for approval to YPASM before attending the conference together with a copy of the abstract/paper that is going to be presented

The allocation for travelling overseas must be budgeted for in the research proposal and must get prior approval from YPASM.

Travel and transportation allocation for overseas trips will be funded up to a maximum of 15% of the total expenses of the project or RM 22,500.00 whichever is less.
3.Rentals
Only rental for special equipment not available in the institutions involved in the project and any other items directly related to the project can be included
4.Special Services:
Funding will be approved for only services directly related to the project such as:
Consultancy – agreement/letter of intent must be submitted together with the project proposal;

Payment for enumerators;

Sample testing and analysis;

Data processing;

Paper publications related to the project;

Registration fees for conference; and

Engagement of foreign expert(s) will be considered on a case-by-case basis.
5.The Funding cannot be used for:
Capital purchases (equipment, facilities, etc). However, if specialized equipment is required for the success of the project, justification for its purchase must be given. Project leader will need to provide information on availability of such equipment and why it cannot be used or shared;

Purchase of capital assets such as building, vehicles and furniture;

Purchase of personal computer, laptop, printer, scanners;

Utilities;

Purchase of books, stationeries and subscription to journals etc.

Salary or allowances of any personnel.
---
Deadline of Application : Closed
———————————————————YPASM Research Grant Recipients 2021—————————————————————–
Prof. Dr. Clemente Michael Wong Vui Ling
Universiti Malaysia Sabah
Dr. Kok Yih Yih
International Medical University
Associate. Prof Dr Mohd Shahrul bin Mohd Nadzir
Universiti Kebangsaan Malaysia
Assoc. Prof. Dr. Sharifah Aminah binti Syed Mohamad
Universiti Teknologi MARA
Dr. Japareng Lalung
Universiti Sains Malaysia
Dr. Mohammed Rizman bin Idid
Universiti Malaya
———————————————————YPASM Research Grant Recipients 2020—————————————————————–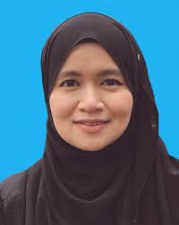 Dr. Nurul Huda Ahmad Ishak
Universiti Malaysia Terengganu
Dr. Nur Adeela binti Yasid
Universiti Putra Malaysia
Dr. Izwan Bharudin
Universiti Kebangsaan Malaysia
Dr. Wong Chiew Yen
International Medical University
Assoc. Prof. Dr. Rashidah Abdul Rahim
Universiti Sains Malaysia
Assoc. Prof. Dr. Fadzilah Mohd Nor @ Ghazali
Universiti Teknologi MARA
———————————————————YPASM Research Grant Recipients 2019—————————————————————–
Assoc. Prof. Dr. Siti Aisah binti Alias
Universiti Malaya
Assoc. Prof. Dr. Siti Aqlima binti Ahmad
Universiti Putra Malaysia
Dr. Wan Mohd Rauhan bin Wan Hussin
Universiti Malaysia Terengganu
Dr. Nur Athirah binti Yusof
Universiti Malaysia Sabah
———————————————————YPASM Research Grant Recipients 2018 —————————————————————-
Dr. Nik Mohd Izham
Universiti Sains Malaysia
Dr. Heo Chong Chin
Universiti Teknologi MARA
Dr. Cheah Wee
Universiti Malaya
Dr. Mai Chun Wai
International Medical University
Prof. Ir. Dr. Mardina binti Abdullah
Universiti Kebangsaan Malaysia
———————————————————YPASM Research Grant Recipients 2017—————————————————————–
Prof. Dato' Dr. Azizan Abu Samah
Universiti Malaya
Prof. Madya Dr. Justin Sentian
Universiti Malaysia Sabah
Prof. Madya Dr. Hajah Farida Zuraina binti Mohd Yusof
Universiti Teknologi MARA
Prof. Dr Raja Noor Zaliha binti Raja Abd Rahman
Universiti Putra Malaysia
Dr Rozida Mohd binti Khalid
Universiti Kebangsaan Malaysia
———————————————————YPASM Research Grant Recipients 2016—————————————————————–
Dr. Faradina Merican binti Sidik Merican
Universiti Sains Malaysia
Prof. Dr. Clemente Michael  Wong Vui Ling
Universiti Malaysia Sabah
——————————————————–-YPASM Research Grant Recipients 2015—————————————————————–
Prof. Sr. Dr. Mazlan bin Hashim
Universiti Teknologi Malaysia
Asst. Prof. Dr. Noor Faizul Hadry bin Nordin
Universiti Islam Antarabangsa
———————————————————YPASM Research Grant Recipients 2014—————————————————————–
Assoc. Prof. Dr. Mohd Shahrul bin Mohd Nadzir
Universiti Kebangsaan Malaysia
Assoc. Prof. Dr. Cheah Yoke Kqueen
Universiti Putra Malaysia
Assoc. Prof. Dr. Mohamad Huzaimy bin Jusoh
Universiti Teknologi MARA
———————————————————YPASM Research Grant Recipients 2013—————————————————————–
Dr. Foong Swee Yeok
Universiti Sains Malaysia
Dr. Emienour Muzalina binti Mustafa
Universiti Malaysia Terengganu
Prof. Dr. Mohd Basyaruddin bin Abdul Rahman
Universiti Putra Malaysia