YPASM Research Grant
Field of Research: All Sciences Related to the Polar Region
YPASM aims to bridge the gap between Antarctic research and Malaysia's sustainable future by translating the knowledge gained from Antarctic studies into practical solutions, from addressing climate change issues, improving planetary health, solving problems with innovation, and tackling pollution to conserving both Antarctica and Malaysia for a sustainable future. Nevertheless, the Polar Research for Sustainable Future shall not stop there. Think further and beyond for the future of research in Antarctica to a more prosperous and sustainable Malaysia.
Research Grant up to RM150,000 not exceeding 36 months.
---
Field of Research: Social Science & Policy
YPASM seeks to break down disciplinary barriers by promoting collaboration between social and environmental researchers. We aim to develop policy or regulatory frameworks to address issues such as ethics, access, sensitivity and benefit sharing, intellectual property or curation of open data for Antarctic bioprospecting, data information, and collections in Malaysia. Social science research connecting Antarctic research to Malaysia's sustainable future is also welcome.
Research Grant up to RM50,000 not exceeding 36 months.
Eligibility Criteria
Projects must be related to scientific research in polar regions;

Applicants must possess a PhD in any related field;

Applicants will only be allowed to hold one (1) YPASM Research Grant at a time;

Applicants are only allowed to submit one (1) project application at each phase;

Applicants must have at least three (3) years of experience in a related field/ programme/ research project;

Application is open to Malaysian citizens and Permanent Residents (MyKad holders) from universities participating in the YPASM Smart Partnership initiative only (UM, UiTM, USM, UMS, UPM, UKM, IMU, UMT, UMK and UMP);
---
Scope of Expenditure
The research grant can be utilized for the following categories:
1.Wages and Allowances for Temporary and Contract Personnel
Includes wages and allowances for temporary and contract personnel who are directly engaged in the project. Up to two (2) temporary or contract personnel will be funded for each project.

The maximum wages/allowances for temporary or contract personnel are up to RM 1,800.00 per month/per head.
2.Travel and Transportation
This funding includes expenses for domestic and overseas trip directly related to the project. The funding can only be used for either presenting at conference/seminar, or when facilities and expertise in the home institution are inadequate to conduct a portion of the research. However, the venue must be suitable in terms of facilities, expertise and technology transfer.
Overseas trip must meet the following criteria;
The project leader or collaborator or team member is only allowed to go once for the duration of the project unless otherwise approved by YPASM;

Travel is limited to economy class using the cheapest direct routes;

The project leader or collaborator needs to send an application for approval to YPASM at least sixty (60) days before departure. Only oral presentation at conferences or seminars on the findings of the project will be allowed and a copy of the acceptance letter must accompany the application.

The allocation for travelling overseas (including visa and travel insurance) must be budgeted in the research proposal;

Travel and transportation allocation will be funded for up to a maximum of 15% of the total expenses of the project or RM 22,500.00, whichever is less;

The budget for Polar Expedition will be based on relevancy and budget justification is needed. Please send the budget justification for the trip to YPASM at least ninety (90) days prior to departure.

Approved permit to conduct research in Antarctica must also be secured and a copy of the permit must be sent to YPASM at least thirty (30) days before departure.
3.Rentals
Only rental for special equipment not available in the institutions involved in the project and any other items directly related to the project can be included. The allocation for rentals must be budgeted for in the research proposal and must get prior approval from YPASM.
4.Special Services:
Funding will be approved for only services directly related to the project such as:
Consultancy – agreement/letter of intent must be submitted together with the project proposal;

Payment for enumerators;

Sample testing and analysis;

Data processing;

Paper publications related to the project;

Registration fees for conference(s); and

Engagement of foreign expert(s) will be considered on a case-by-case basis, subject to approval from YPASM.
5.The Funding cannot be used for:
Capital purchases (equipment, facilities, etc). However, if specialized equipment is required for the success of the project, justification for its purchase must be given. Project leader will need to provide information on availability of such equipment and why it cannot be used or shared;

Purchase of capital assets such as building, vehicles and furniture;

Purchase of personal computer, laptop, printer, scanners;

Utilities;

Purchase of books, stationeries and subscription to journals etc; and

Honorarium, salary or allowances of any personnel (except for wages and allowances for temporary and contract personnel)
Please refer to the "Guideline to Applicants" for further information
---
Application : 31 December 2023
YPASM Research Grant Recipients 2023
YPASM Research Grant Recipients 2022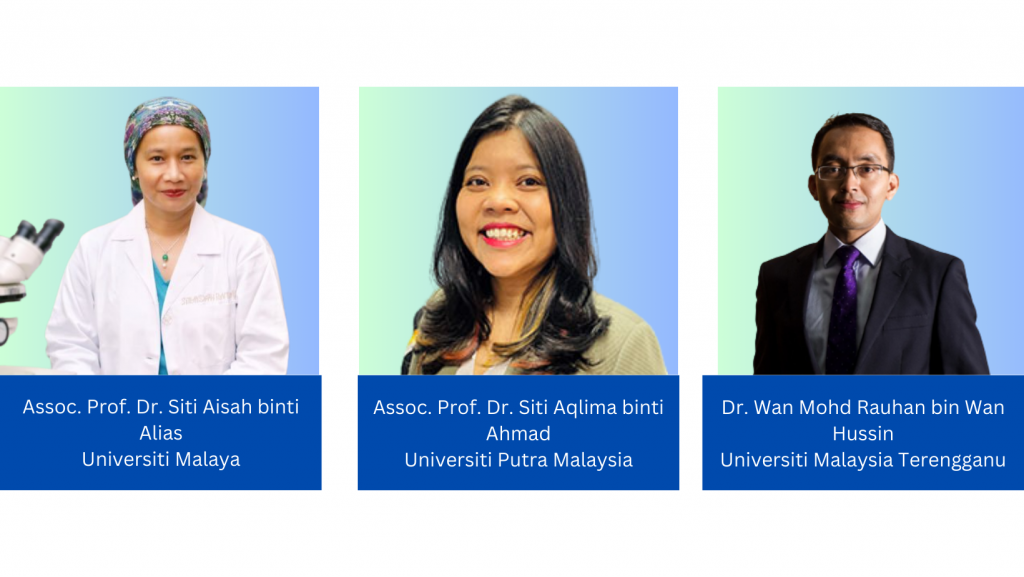 YPASM Research Grant Recipients 2013 – Project Title