YPASM Fellowship Scheme
Introduction
Yayasan Penyelidikan Antartika Sultan Mizan (YPASM) provides fellowship opportunities especially for the young Malaysian scientists to pursue their research interests in Polar science.  The main aim of this scheme is to facilitate the professional development and training of early career scientists in Polar Regions research. This fellowship allows researchers to undertake short-term visits to major international laboratories, field facilities, and/or institutes in or operated by SCAR member countries, so as to become acquainted with recent advances in research and/or to develop long-term scientific links and partnerships. The work must be carried out in a research group of a SCAR member country other than Malaysia.
Objectives
 YPASM Fellowship is designed to:
Encourage active involvement of early career scientists in Antarctic and/or Arctic scientific research;

Develop local expertise and talent in polar research; and

Build new connections and networking with established researchers and experts in polar science.
Research Priority Areas
All science and policy research related to the Polar Regions in the field of biology, ecology, geology, oceanography, glaciology and atmospheric science.
Eligibility Criteria
The YPASM Fellowship Scheme is for PhD students, or those within five (5) years of having completed PhD on the day of the deadline for application, to undertake research at an institute in one of the SCAR member countries other than Malaysia.
Applicant should not be more than 40 years old at the time of application;

Projects must be related to scientific research in Polar Regions;

Applicant will only be allowed to hold one YPASM Fellowship at any one time.

Application is open to Malaysian researchers from universities participating in YPASM Smart Partnership initiative (UM, UiTM, USM, UMS, UPM, UKM, UMT and IMU).
Quantum And Duration Of Fellowship
 The quantum and duration of YPASM Fellowship Scheme will be based on merit of each application, and not exceeding 12 months with a total maximum allocation of RM50, 000.00. 
Scope Of Expenditure
The fellowship can be utilized for the following categories:
Economy-class round-trip travel and a modest subsistence allowance for the fellowship period

The Entity's home institute will bear all expenses incurred in his or her home country (domestic travel, visa costs, etc.) and the host institute will waive any bench fees that they might normally charge trainees.
---
Deadline of Application : Closed
YPASM Fellowship Scheme Recipient 2021
Mr. Sulaiman Ali bin Mohammad
Universiti Kebangsaan Malaysia
YPASM Fellowship Scheme Recipient 2018
Dr. Ahmad Bazli bin Ramzi
Universiti Kebangsaan Malaysia
YPASM Fellowship Scheme Recipient 2017
Dr. Faradina Merican 
Universiti Sains Malaysia
YPASM Fellowship Scheme Recipient 2017
Dr. Faradina Merican 
Universiti Sains Malaysia
YPASM Fellowship Scheme Recipient 2016
Dang Nguk Ling
International Medical University
YPASM Fellowship Scheme Recipient 2015
Yew Wen Chyin
Universiti Malaya
———————————————————YPASM Fellowship Scheme Recipients 2014—————————————————————–
Dr. Sazlina binti Md Salleh
Universiti Sains Malaysia
Yew Wen Chyin
Universiti Malaya
Dr. Leelatulasi Salwoom
Universiti Putra Malaysia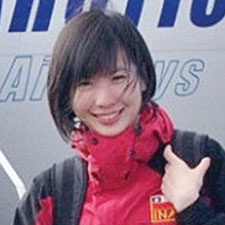 Jacqueline Yong Sheau Ting
Universiti Malaysia Sabah
———————————————————YPASM Fellowship Scheme Recipients 2013—————————————————————–
Dr. Wan Mohd Rauhan bin Wan Husin
Universiti Malaysia Terengganu
Dr. Chong Chun Wie
International Medical University
Dr. Abiramy Krishnan
Universiti Malaya